Copyright Infringement
pdtcseo
We're talking about copyright infringement in this blog post. Before we dive in, it's worth noting that we're obviously not lawyers, so this is obviously not legal advice. 
That being said, we're also not trying to get ourselves (or you) sued when we're given an inspiration piece. There's a huge difference between being inspired by someone else's design and straight-up copying their design. When someone else's idea appeals to a client, people ask us to do 'something just like this' all the time. However, this opens you up to potential ramifications that can be costly, both with your time and money. At the very least it opens you up to an annoying cease and desist and forces you to redesign. 
Inspiration Vs. Copyright Infringement
For instance, you can look at a home decor company's logo and decide it's perfect for your macrame shop. You love the basic, straight lines forming a loose interpretation of a home, with a curly script in the middle. However, when you send that to us as your inspiration post, we are unable to send back a carbon copy, with the only change being your name. Should the other company find your logo and realize it's pretty much identical to their own, you're open to copyright infringement claims. 
However, we can take the elements you like (bold, geometric lines against soft, organic lines) and create a logo with those elements for something you love but is also original to your company. The goal of any design is to set you apart from the competition and totally embody your brand and vision.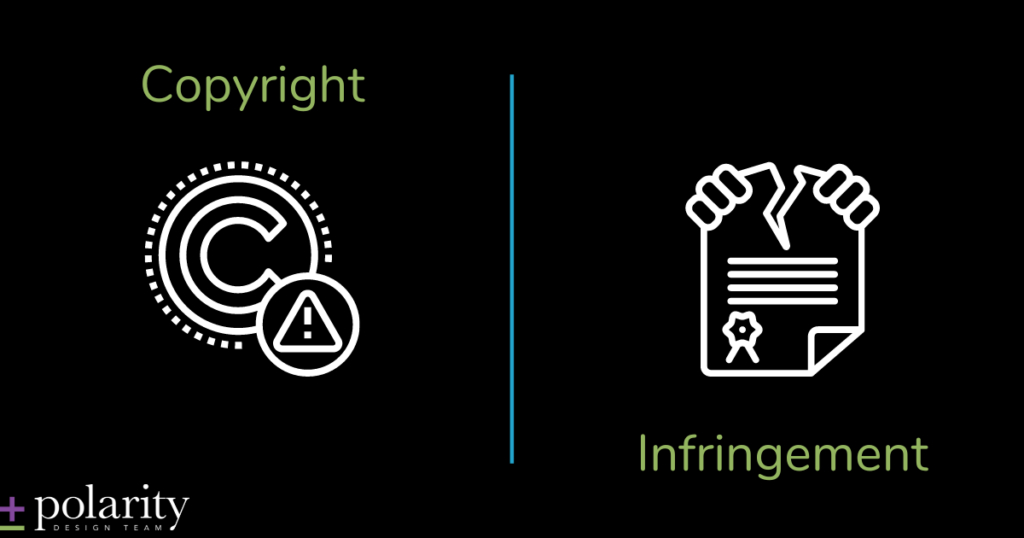 What You Need Vs. What You Want
A good design agency will do their homework and steer you in the direction of a logo that delivers exactly what you need. Sometimes that means telling you that what you want will not perform in the ways you need. We've mentioned this in previous posts, and will probably continue to mention it in future posts, but your logo says a lot about your company. 
A good website gives a potential client or customer everything they need to know about you. 
A good logo gives that same client a basic idea of what your company is about before they ever log onto your website or schedule a consultation. A logo makes people want to log onto that website. 
A "girly" logo with soft script and a geometric highlight is beautiful. It may appeal to your personal aesthetic. It may be something you enjoy looking at. However, it does not appropriately convey the message of, say, a bold business marketing company. 
Not only would copying a pretty logo from a company you found on Instagram be risking copyright infringement, it also is not necessarily the right call for you. It doesn't convey trust in what your company is supposed to be saying. And when people feel a disconnect in your words vs. your image and actions, they quickly disengage.
How to Feel Inspired Without Risking Copyright Infringement
Most of our clients come in with vague, loose terminology. Many come in with no concept of what they want at all. Some fall into this category of wanting us to copy exactly a logo they found elsewhere. In all cases we find some source of inspiration to springboard off of.
To give your designer appropriate direction, choose a couple of inspiration designs (websites, product packaging, logos, book covers, etc.) of varying styles that you feel match your company's message. Have an open and honest communication with your designer about what it is you like about those designs and why you want to incorporate them. Discuss what your business is, what your goals are, and how you're accomplishing them. Together, you'll come up with a design that borrows elements from your inspiration pieces without ripping it off completely. Or, you'll forge a new path altogether. Either way, you'll walk away with a completely original design made to perform. 
The Bottom Line
Copyright infringement is no joke, but that doesn't mean you can't be inspired by someone else's design. Your designer will help you hone in on the elements you like and apply them to your own design without duplicating it outright. Ready to make your inspiration your own? Meet with a designer here.