Trusting the Design Process
pdtcseo
We have a story about how important it is to trust the design process when you hire a designer. Many clients become discouraged when their designer doesn't come up with the perfect design on the first try. Remember, though, that we're not mind readers and will almost never be able to do it on the first try. Embrace that change happens and edits and re-works are common throughout the process. 
Change is Hard
Whether you're a startup or are undergoing the massive task of rebranding, change is hard. The road to change is hard, too. And we get it. It is, after all, our job. We understand that the first draft of your new logo/website/marketing materials will never be the final draft. We just need you to understand that, too. These changes will never be an easy hole-in-one.
This is especially true when we have very little information up front about what you want. Vague adjectives or goals (the words "dynamic" and "make it pop" come to mind) don't give us a lot to go off of. So we springboard off of literally nothing just to get the ball rolling. This looks like a handful of concepts for you to like or dislike. Then you provide feedback on what you'd like to see differently. 
However, the problem also comes in when a client thinks they know what they want, only to finally land on something completely different at the end of the day.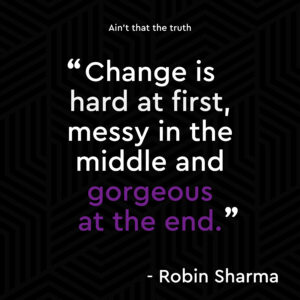 The Design Process Story
The aforementioned story comes in from a taxidermy company in Michigan who wanted a logo. Since we're in Utah, we couldn't feasibly meet in person with them. Instead, they gave us an idea of what they wanted over a Zoom call and got to work. After a day of brainstorming concepts, we sent off a first draft and went home for the day. 
The next morning we woke up to a panicked email because none of our first concepts were what they wanted. They were upset we didn't come up with exactly the image they wanted on the first try. They worried they paid good money for something they didn't like. 
Our designer patiently explained that it was expected to reject everything from the first draft. Re-works and edits are part of the expected design process. The client had no idea what that meant. They thought they would be charged every time they sent feedback. They were afraid they were being exploited. 
It's worth stressing at this point that every agency has different policies when it comes to mockups. Many work it into their pricing as an expected part of the process. Others only give you a set amount of edits before charging again. Some charge an hourly rate and you're billed for the time it takes to choose a design you're happy with. Be sure you're aware of and understand the policies up front and when possible, get a quote in writing. 
In this case, our designer explained that a price was agreed upon, so they would not be hit with surprise charges (Polarity Design Team prides themselves on upfront, honest pricing). He better explained the process so the client could know what to expect going forward. After all, the basis of disappointment is unmet expectations.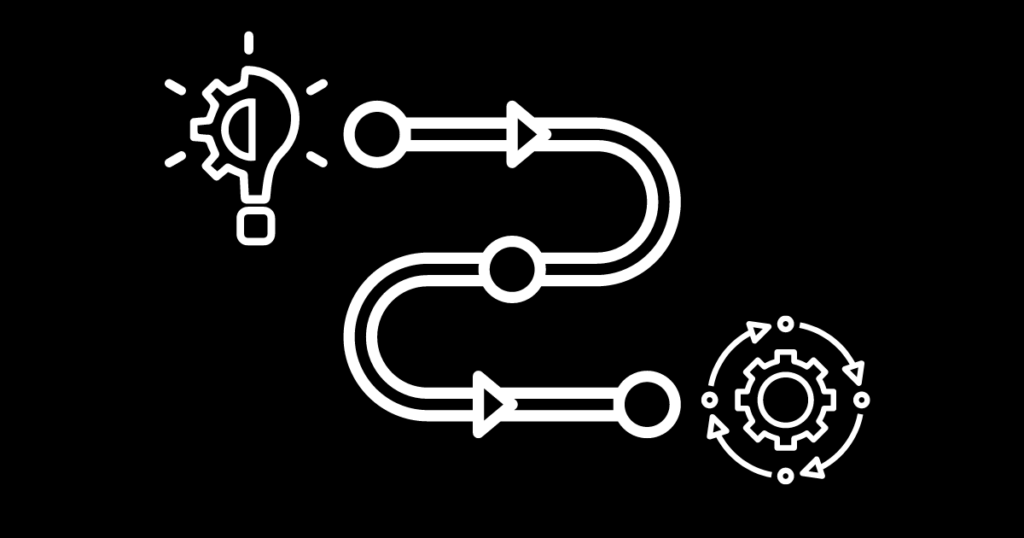 So What Is the Design Process?
The design process is simple, if you know what you're getting into. First you discuss wants and needs in a consultation. Possibly you have a concept in mind, and this is where you'd present that to your designer. 
The designer will do one of two things at that point. They either take that information and run with it, or they give ideas for something that's a better fit for your company. Together, you land a loose direction. Your designer will then mock up several concepts, usually varying in styles, and oftentimes includes one or two variations of the same concept. 
This is your chance to be involved and engaged in your branding. You don't have to choose a concept you're unhappy with. 
You can say something along the lines of, "I like where we were going with this. Maybe we could try xyz with it?". Or "Is there a way we could combine concept A and concept D?". Maybe you don't love any of them, so you can say, "Can we try something with bold geometric shapes and features our name more prominently?" 
Together you'll brainstorm new changes to make, and the designer will hit the drawing board again.
This stage of the design process can require many redos, lots of feedback, and quite a bit of give-and-take until the final product is something everyone is happy with. Sometimes we have to trash an entire concept and start from scratch in order to best serve your business.
The Bottom Line
Once our client knew what to expect, they had fun bringing ideas to the table. It only took two more tries for them to find exactly what they wanted (you know what they say about the third time being the charm.) They walked away happy campers, and we learned a lesson in explaining the design process to clients who may not know what to expect when hiring a designer. If you're ready to start your own process, you know where to find us.