Font Licensing: Understanding How to Use Fonts Legally
pdtcseo
Font licensing is often overlooked when branding a company. When branding your company, you want to ensure you have the rights to use every piece of your brand, including rights to your fonts. This avoids the hassle and possible cost of legal ramifications of using a font illegally.
However, loads of people don't even know font licensing exists, let alone understand how it works.
What is Font Licensing?
Font licensing is how many type designers pay their bills. It ensures they receive fair compensation for their work/design. Like any designer (or business, really), when they create a product (a font), they need to be compensated when it's used. Licensing that font means they need to be compensated before people have the rights to use it. Within that, there are different types of licenses that dictate how a font can be used when you purchase that licensing.
TL;DR: For all intents and purposes, fonts are a type of software. Whoever designs them holds intellectual property rights over the code and is compensated through licensing arrangements. In order to have access to that code and use it, you have to "buy" a font first.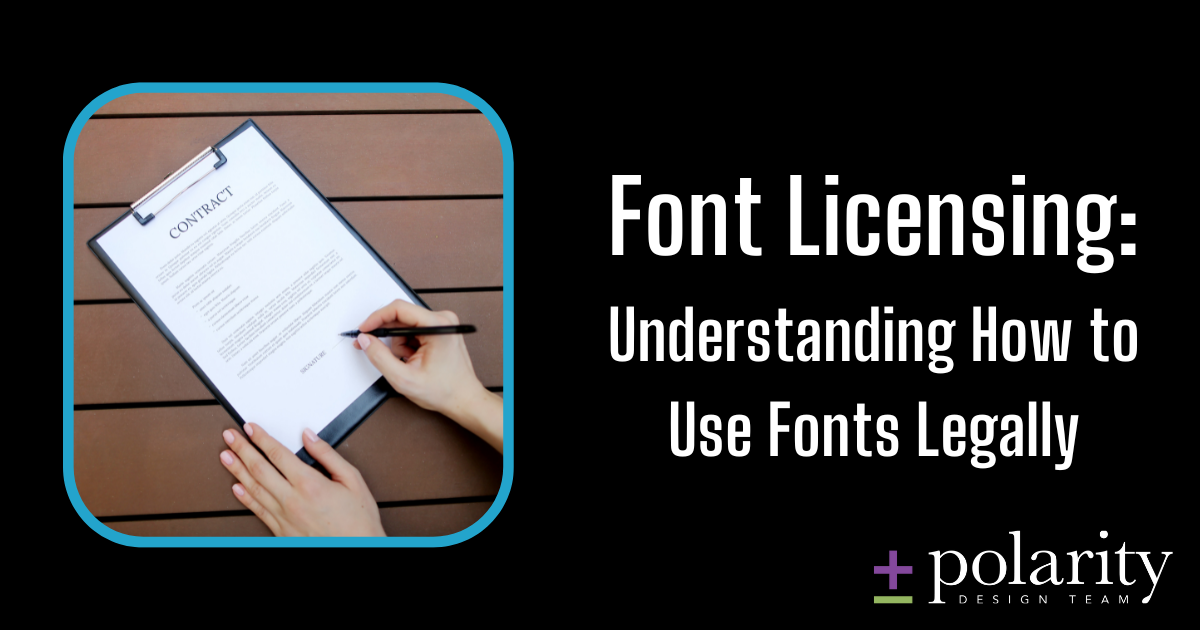 Types of Font Licensing
There are a bunch of different types of licenses that dictate how any given font can be used, and under what circumstances. When purchasing a font it's imperative that you understand which usages are allowed and that you use that font accordingly.
Desktop Licensing
A desktop font license allows a font to be installed by a set number of users (that's it). That code can then be applied to projects like logos, social media graphics, apparel, business cards, etc. Desktop font licenses are built to be installed into traditional design software for your designer to do their thing with. 
It may allow for a licensed font to appear in unlimited commercial and personal projects. It can usually be used on web applications and website usage, but only in its rasterized form (converted into pixels that can be displayed on a screen or printed). 
Desktop licenses cannot be used for embedding fonts – it always has to be used in its rasterized form.
Webfont Licensing
A webfont license allows for the font's appearance on websites owned by the licensee. There's usually a pageview limit agreed upon at checkout.  You can embed fonts with a webfont license, but only within the licensee's websites and the agreed upon pageview limit.
Webfont licensed fonts cannot be used in games, design or print-on-demand applications, or under desktop usage.
App Licensing
App (and e-pub) licenses allow for a font to be used in one application. An app license covers non-extractable font embeds to be used in a single desktop game or app or one mobile game or app. App font licensing needs the terms and conditions to be read carefully so you don't overstep its allowed usage.
They cannot be used in web app or website usage or design and print-on-demand applications.
E-pub Licensing
An e-pub licensed font can only appear in one title (such as an ebook). They can be used for embedding in epubs, and cannot be extractable. 
An e-pub licensed font cannot be used in web app or website usage, games, or design and print-on-demand applications. E-pub font licensing needs the terms and conditions to be read carefully so you don't overstep its allowed usage.
Potential Consequences & How to Fix Them
Using fonts you do not have the licensed rights to can lead to catastrophic consequences, especially if you're a small business. NBC Universal (obviously a huge company) was sued by Font Bureau for using one of their fonts without the proper licensing and it resulted in a $3.5 million settlement. We're making an assumption here, but you probably don't have $3.5 million dollars to pay a company like Font Bureau for using their fonts without the proper license to do so.
Luckily, obtaining a retroactive license for prior unlicensed usage is a possibility. Especially if done unknowingly, a small business may reach out to the font's creator to secure a retroactive license and demonstrate good faith. The font creator may forego legal action and continue use of the font without future fear of licensing issues.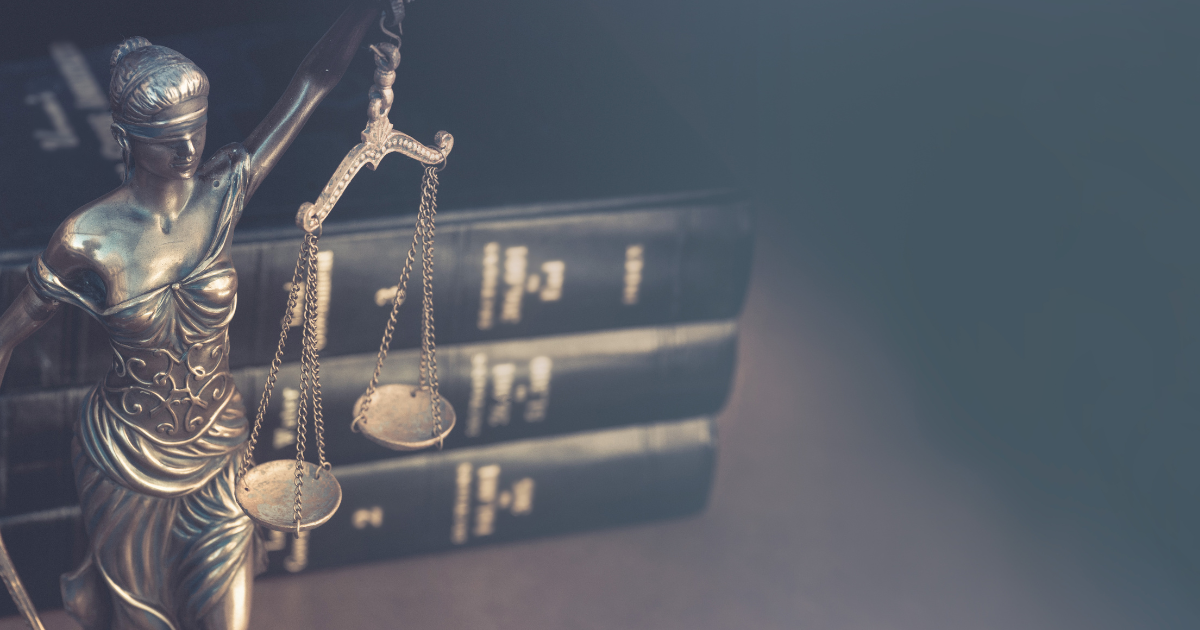 Font Licensing Tips
Proper font licensing and usage is a vital part of any designer's work. To ensure you are using fonts lawfully and that their creators are being fairly compensated, here are a few font licensing best practices:
Read Your License Agreement: Even free fonts and Google fonts contain licensing agreements in how they can be used. Simply because they are free and available does not mean you're able to use them however you'd like. Sometimes they require the purchase of additional licenses for specific applications. They also typically require "seats" for each individual using them. This means that if an agency uses the font, each designer needs a "seat" acquired to use it. 
Keep Records: Keeping track of your licenses and usage agreements can ensure you don't accidentally misuse a font in the future. You don't want a designer to use a font illegally that a colleague downloaded. You need a centralized database of sorts of your licensed fonts as well as their agreements to ensure you are using each font appropriately for every project.
Audit Font Usage: An occasional audit of your fonts will identify unlicensed fonts before they become a problem. A periodic review process to ensure each font in your organization is properly licensed and being used appropriately will prevent legal issues from ever arising in the first place. 
An ounce of prevention is worth a pound of cure, especially when legal ramifications are involved. 
The Bottom Line
Typeface, or font choice, is a vital part of any branding effort. However, many business owners are surprised to learn that it's not as simple as they think. Unfortunately, you can't simply find a font you like and use it. By ensuring you have the proper font licensing, you are able to brand your business without risking legal ramifications. 
At Polarity Design Team, we are well-versed in font licensing and ensure each of our fonts in every application is used legally. If you need help or have questions, you know where to find us.