Trade Show Marketing
pdtcseo
Trade show marketing is not rocket science! Trade shows are a great way to get exposure for your company and get your name out to a lot of people in a short amount of time. 
Unfortunately, a pitfall many find at trade shows is blending into the crowd and being just one face in a sea of competing companies. 
Aesthetics Are Everything
Possibly even more unfortunately, aesthetics are everything in an environment like a trade show so your trade show marketing needs to be pristine.You could have the absolute best product or service on the market, but if your booth fails to grab attention, you'll watch that business go to your competitors time and time again. 
In fact, the trade show ecosystem means that lower quality products and services will perform better if they have a stronger booth. 
Looking the Part
As with any marketing collateral, you want your trade show collateral to "look the part." You want your designs, materials, and message to convey quality and trustworthiness. You need your collateral to be professional from top to bottom to stand out from a literal convention hall packed with competitors. 
A dressed up booth is the obvious way to look the part on the floor. Banners, signage, and branded tablecloth are just some ways that you can appear professional at a glance. 
Trade Show Marketing Investment
Our clients are surprised to learn that you can get into a quality trade show booth relatively inexpensively. Even better, marketing tools like retractable banners and tablecloths are reusable. This means that your one time investment can get you set up for every single trade show you go to. 
All in all, when weighed against the business a single trade show can bring in, the marketing investment is nominal. That value only increases with every trade show you attend.
Once you get going and business starts to gain traction, you can easily upgrade your trade show setup to be more impressive and further snowball your success. It's a process that's so fun for us to be involved in as we watch our clients grow their business.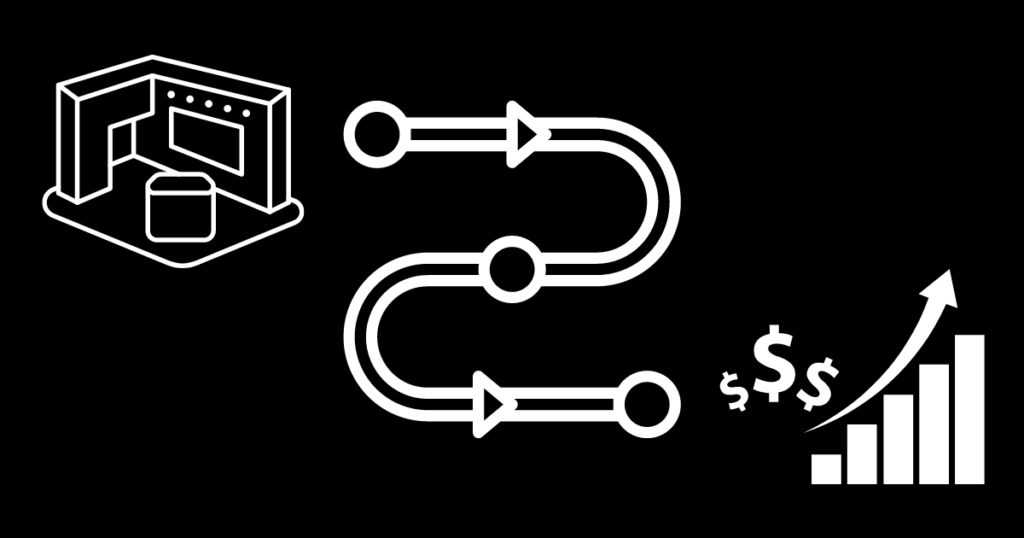 Get the Most Out of Your Trade Show Marketing
Of course it can never be as easy as simply looking great. There are certain things you can do to get the most out of your trade show marketing efforts. 
We recommend having all members of your staff branded in some way – whether that's tee shirts, lanyards, hats, or jackets is up to you. The higher quality the swag (and more compelling your branding is), the more people are interested in what you do.
Always having someone walking the floor while someone else is running the booth. Scope out the other booths to get a feel for your competition and get to know the other players in your industry. There's nothing wrong with being friends with your competitors – camaraderie is almost never a bad thing. 
It's especially helpful to become friends with synergistic companies whose products and services complement your own. Everyone benefits – including the client – when you're able to refer business to each other for services your clients need.
We also recommend setting up your booth before getting to the trade floor to make sure you know how to use all of your equipment and to get a layout that you like. Preparedness is key.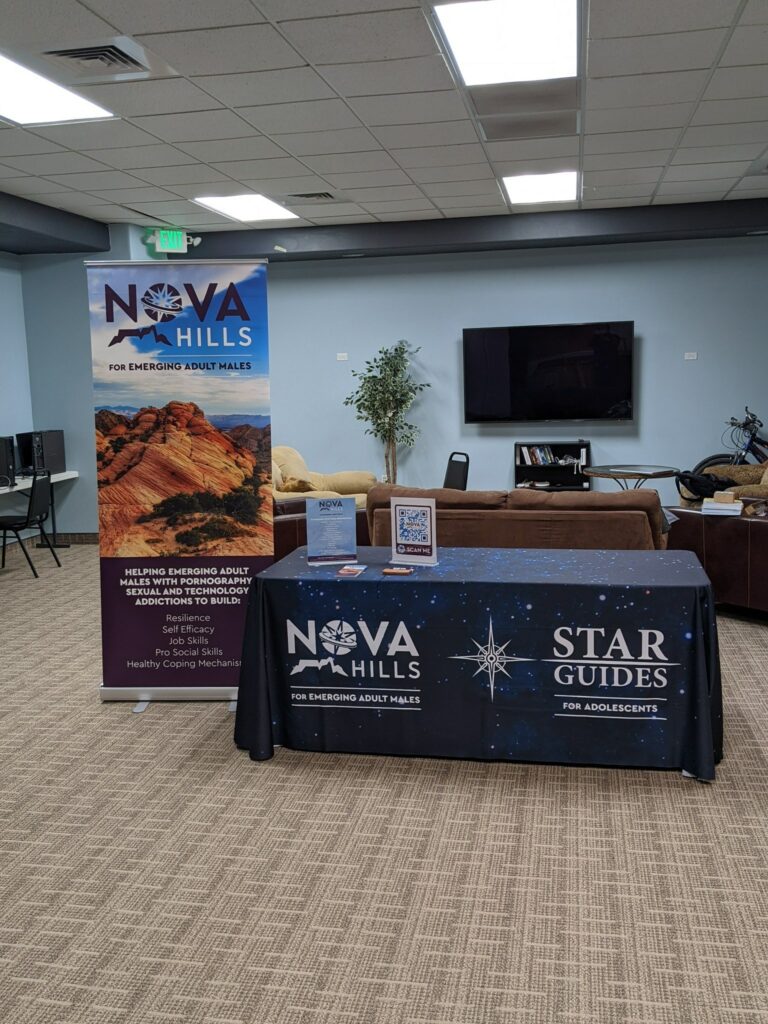 Bonus Material
Have little take away items at your booth that anyone walking by can grab. Whether you call them giveaways, grab-and-goes, or freebies, they add a lot of value to your booth. Things like lanyards, vinyl stickers, shirts, and notepads and pens are always popular. If possible, it's great to offer a take away item that matches both your business as well as the trade show theme. For instance a contractor at a construction trade show could offer branded keychain tape measures. 
Take aways that are useful all but guarantee that attendees will hang onto them. That in turn keeps you top of mind when they're shopping for your products and services down the line. Freebies that are unique and different from the competing booths help them remember you specifically out of the sea of booths they visited. 
The Trade Show Bottom Line
Participating in a successful trade show can feel like a lot of work. It can feel impossible to get people to stop by your booth when there are so many literally side by side. However, by investing in your image and the first impression, trade shows can be a lot of fun and drum up a lot of business. Plus, since Polarity is your one-stop shop for your marketing needs, we can get all of your trade show collateral designed, produced, and delivered to you in one convenient spot. Let us know how we can help!