To Build Or Not To Build…Your Own Website?
pdtcseo
You'll see a ton of marketing touting the benefits of building your own websites vs. hiring a professional website designer. These marketing campaigns are brilliant in pointing out all the reasons to build your own website using a website builder such as Wix or Squarespace. Just based on the ads, even we, a professional design agency, can see the draw for consumers. However, these ads also studiously leave out the cons to not having a professional do it. Not only that, but even when doing your research on the site or speaking to a sales rep, they still won't tell you the cons so you jump into it without knowing all of the nitty gritty details.
A long, uncomfortable consultation with a client is actually what prompted this blog post, in hopes of improving the informed consent of individuals before they put all of their eggs into the Wix basket.
When to Consider Building Your Own Website vs. Hiring A Professional Website Designer
This may not come as a surprise coming from a design agency, but there are very few instances where we recommend a client build their website vs. hiring a professional website designer. And, contrary to the Wix and Squarespace marketing, it's not because we're greedy, money-sucking internet goblins who want you to waste money on things you don't need.
We don't recommend them for one simple reason: you simply cannot predict your own future. But we'll get to that in a minute.
If you are looking for a personal (not business) website, are confident you will never want or need to change hosting, have a very simple, one-page website, and have the time and energy to learn what you're doing and to maintain its content and troubleshoot any issues that arise, more power to you. A website builder such as Wix or Squarespace may work wonderfully for your needs.
Why We, the Professionals, Recommend Hiring A Professional Website Designer
Wix and Squarespace never crossed our minds until recently. We have plenty of clients who simply have no interest in trying to DIY a website so they opt to hire us without ever even considering any alternative. It hit our radar when a close friend and new client came to us wanting a website overhaul and no longer felt as though they were getting what they needed out of their Wix site. No problem, we'll transfer it over to our preferred hosting provider, make your changes, and we all part happy.
Only, we learned Wix sites are non transferable. And that meant that we had to now tell our friend she was either stuck with Wix forever, or she needed to build a brand new website from scratch. Since Wix's features were no longer working for her and the growth her business was experiencing, she had no choice but to make room in her budget for a custom website—something she had been promised she would avoid—by signing up with Wix in the first place. This particular instance worked out for the better, with us being able to offer her features that she didn't even know existed, but it was an unfortunate and unnecessary position she had found herself in to begin with.
If you still find yourself questioning whether hiring someone to build your site is preferable to using a site builder, we've put together a list of pros and cons for you for Wix and Squarespace, as well as a pros and cons list for hiring a designer.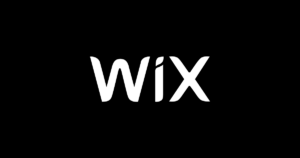 Wix Cons:
Non transferable
Free plan forces Wix branding
Tracking and analytics requires a paid plan
Even premium plans are single-site only (meaning under their hosting plan you can't have multiple websites. If you have subdomains under the umbrella of your normal URL, or a parent company that has a site and smaller companies under it that all need their own website)
Wix Pros:
Marketed as affordable
Do-it-yourself with a ton of template options
Fast and secure
Easy interface*
Library of plugins available at no extra cost
Multiple plans or subscriptions available to suit your needs
*depending on skill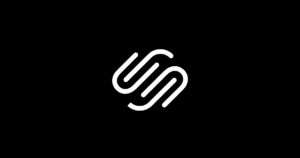 SquareSpace Cons:
Slow page speed – leads to a poor user experience and harms your search engine ratings
Limited payment options
Overall lack of marketing and business tools
Changes are published immediately upon saving, which isn't ideal when doing a large update
Some people find the user interface to be difficult
No phone support available, which can make troubleshooting difficult
Squarespace Pros:
Unique content creation tools – great for blogging, hosting your own podcast, offers a video studio app, etc.
Awesome chat support team
Mobile apps allow you to make changes to your site on the go
Transferable as long as it doesn't have an active 60 day lock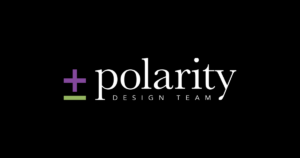 Professional Website Designer Cons:
Premium pricing for a premium product
You need to be able to verbalize your vision
Requires communication throughout the project
Professional Website Designer Pros:
Professional, impressive end results
Endless library of plugins for customized features
Branded to your specific business and style
Fast and secure
Your website is totally customizable (if you have it mind, we can probably do it)
Dynamic—as you grow, your site can, too
Professional, educated feedback on ideas and recommended features
Stress and hassle free—we take care of it from beginning to end
Transferable
No paid plan for tracking and analytics
Can host as many websites as you want
Training available if you want to maintain your site and update content once it's built
A designer assigned to your project for quick, effective communication
The bottom line
Whether you decide to build your own website or hire a professional website designer is a personal decision that requires more thought than "what's cheapest right now?" And while there is no cut-and-dry correct answer, there are pros and cons to both. There are instances where even, we, a professional design agency, say that it would be in your best interest to build your own site. However, when it comes to building a site for your business, there's a strong argument for being invested enough in your business to hire a professional website designer from the start to set your company up for success and future growth.